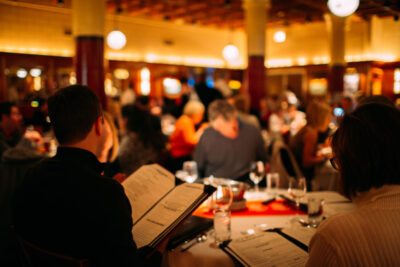 Where to Take Your Family When They're Visiting Chicago
Bookmark this for when your family comes to town
Family in town in Chicago and you're in charge of the itinerary? No problem, we're here for you. Whether it's your parents, your in-laws or your aunts' first trip to the Windy City, picking the restaurant for a family get together can be an intimidating feat. We've gone ahead and put together our Lettuce recommendations so that you can focus on entertaining your family (over a great meal of course!).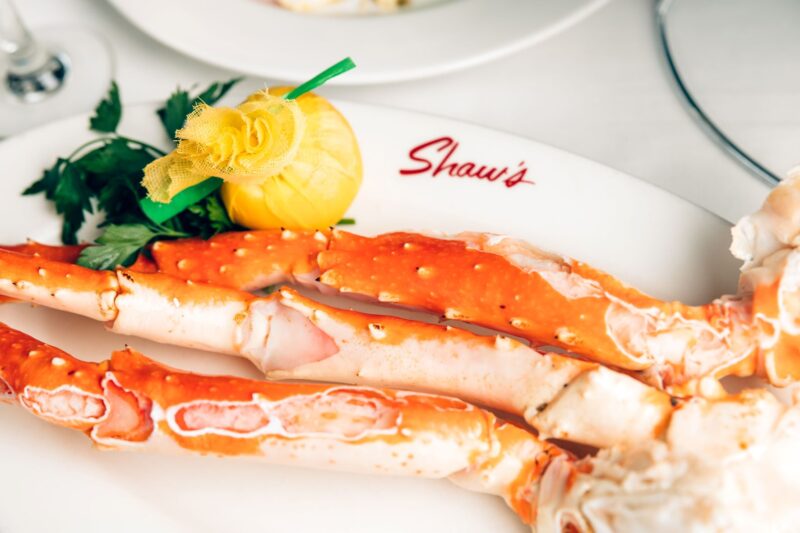 If it's their first time in Chicago, Shaw's Crab House – Chicago is a no-brainer. This Chicago classic crab house has been serving up fresh seafood and oysters for 38 years. You and the fam can pick between the more traditional white table cloth side of the restaurant or the lively oyster bar. Weather permitting, take the Chicago newbies on a short walk to the Chicago River!
Make a reservation at Shaw's Crab House – Chicago
When you want the best view: Miru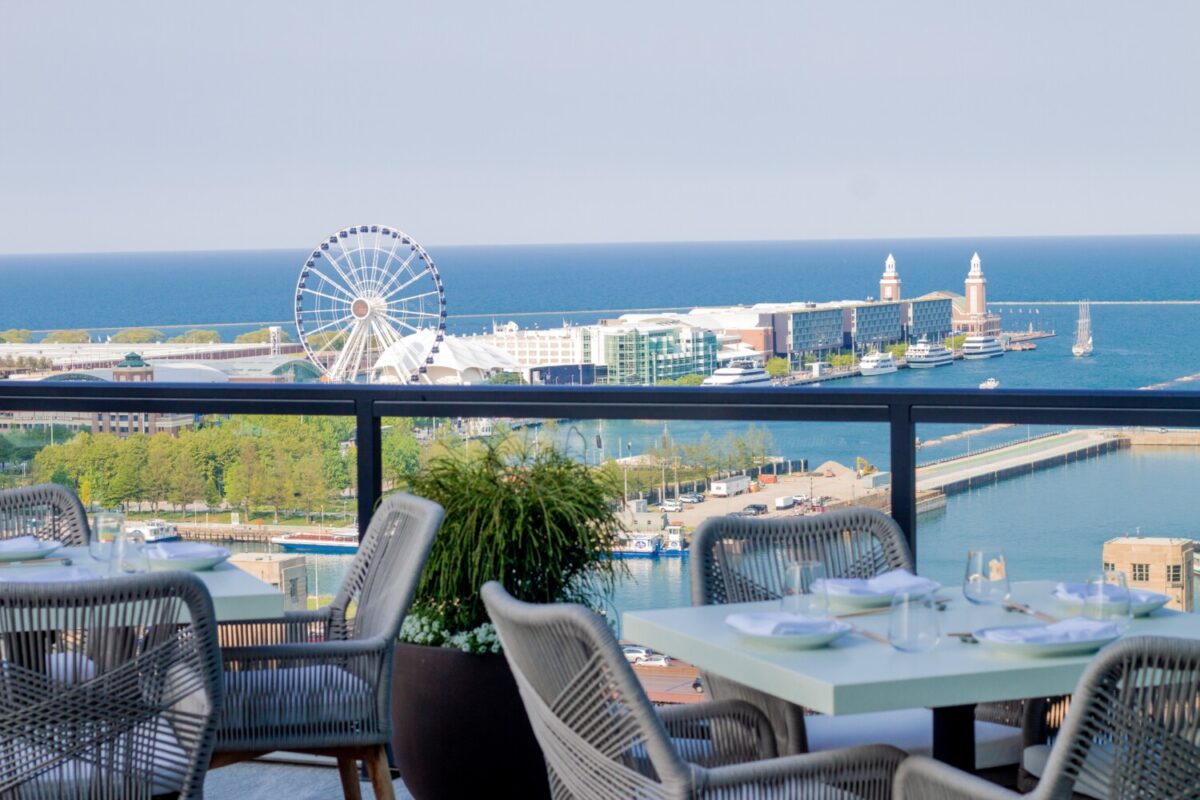 Not only does Miru have a variety of Japanese inspired small-plates great for sharing but the view will sure to either leave your parents speechless or be a great change of topic! Plus during summer nights you can enjoy views of the Navy Pier fireworks. Make a reservation at Miru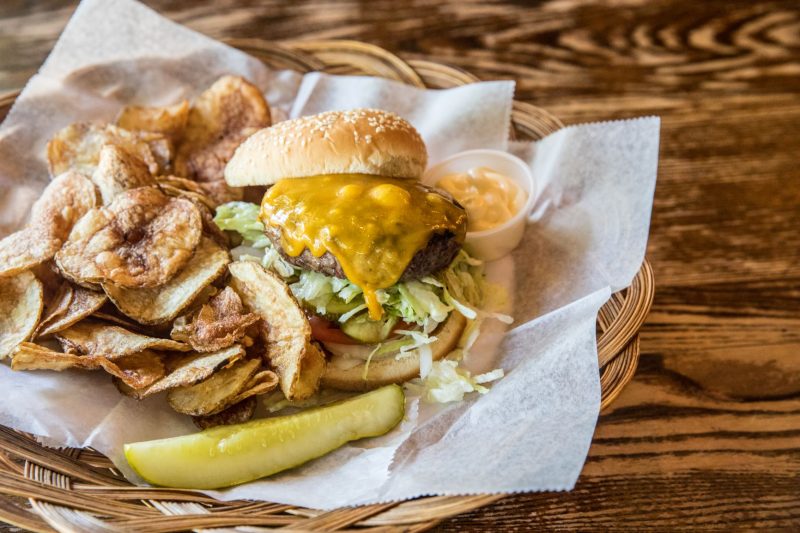 Another Windy City classic, hit up the OG Lettuce restaurant R.J. Grunts for lunch, located just steps away from the iconic Lincoln Park Zoo. Make a reservation at R.J. Grunts.
When you're celebrating something special: RPM Restaurants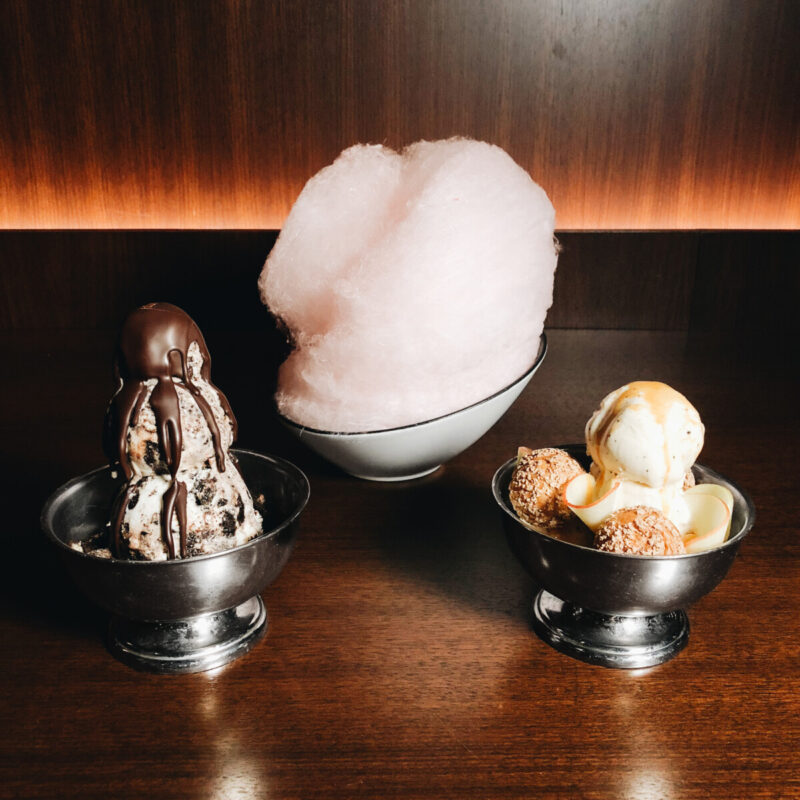 There's something about an RPM Restaurant that brings out the main character energy in everyone. If you have relatives in town for a birthday or an engagement, any of the delicious RPM spots like RPM Seafood, RPM Italian and RPM Steak will fit the bill. Not to mention, the RPM Restaurants are always a stop-over for celebrities that come through town, so be sure to keep your eyes peeled, you never know who could be dining at the table next to you!
Make a reservation at RPM Seafood. Make a reservation at RPM Steak. Make a reservation at RPM Italian.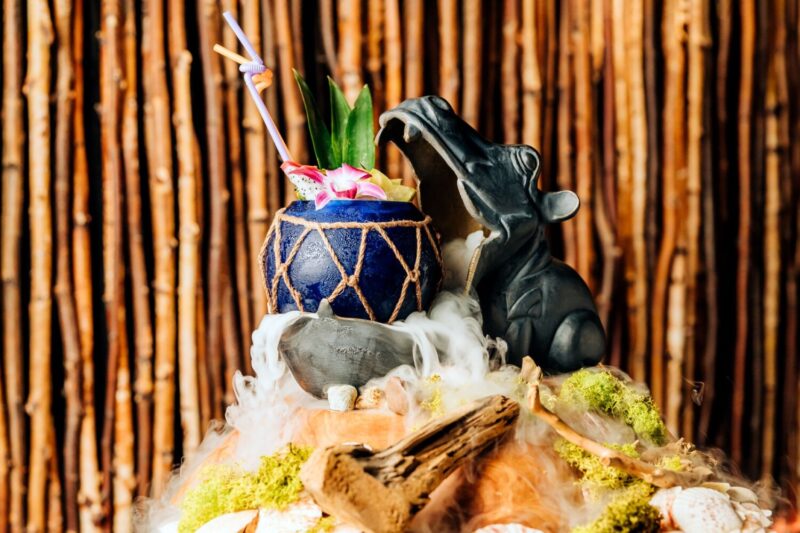 Looking for a spot to grab a nightcap to keep the celebration going? Journey down the block and through a hidden alleyway to find Three Dots and a Dash. Order up one of the large format cocktails that are perfect for sharing.
Make a reservation at Three Dots and a Dash.
When there is so much to catch up on: Mon Ami Gabi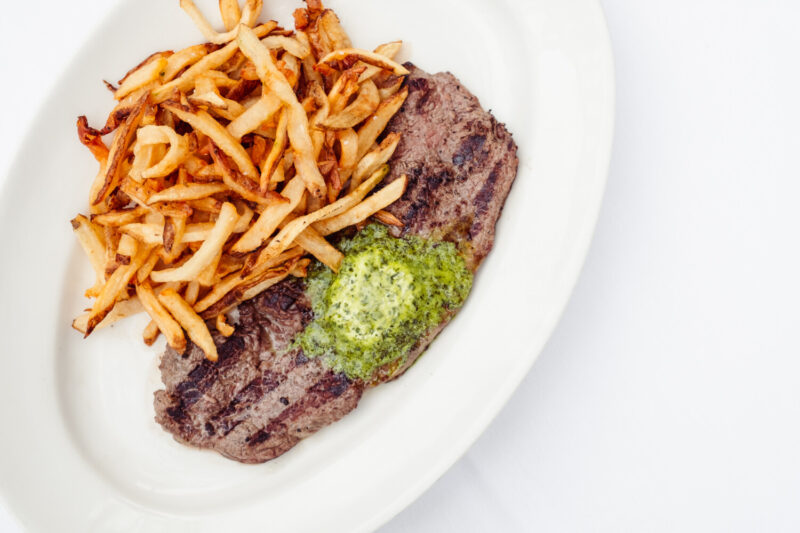 Haven't seen the family in a minute? Mon Ami Gabi's cozy ambiance is the perfect spot to update your relatives about everything new in your life. Catch your grandma up on your new job or let your Dad interrogate your new boyfriend over the signature Steak Frites and a bottle of wine.
Make a reservation at Mon Ami Gabi.
When you need a kiddo-friendly option that's still delicious: Summer House Santa Monica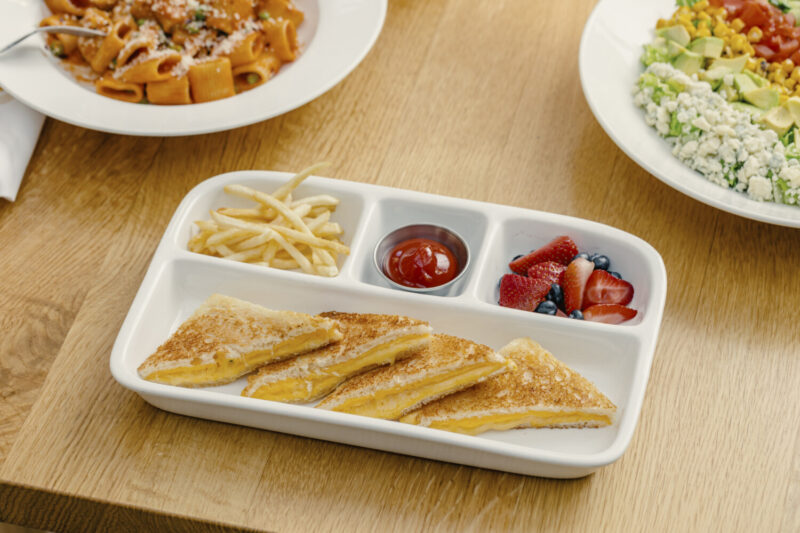 Kicking off a family visit with Avocado Toast in the Vitamin D Room at Summer House is a guaranteed way to set the trip off on a positive note. It will be all sunshine and smiles over a spread of California-inspired dishes, plus Summer House provides a killer kids menu, perfect for the little ones at the table. Don't forget to stop by the Market counter and stock up on sweet treats like the signature cookies for their hotel room.
Make a reservation at Summer House Santa Monica.
Check out the best kids menus at Lettuce restaurants near you.
When you want to give them something to post about on social media: Aba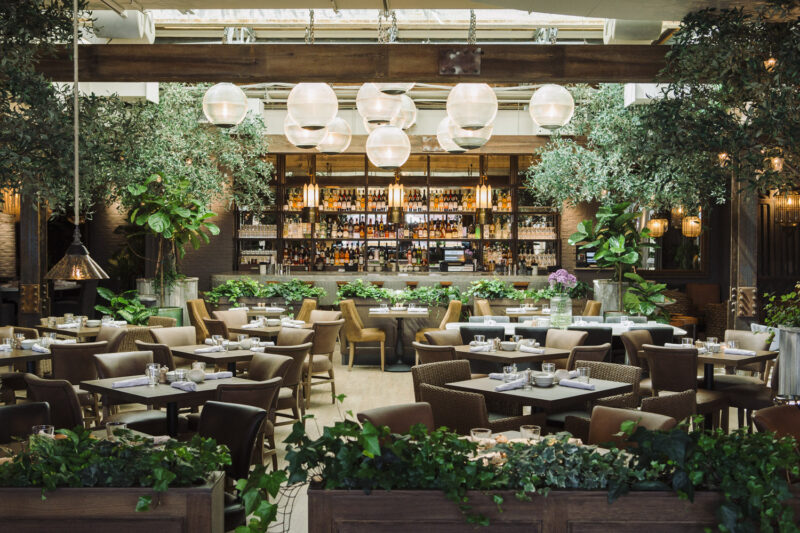 Scoring a reservation at Aba will make any relative feel special. They will know you thought ahead and we can guarantee your mom will be taking plenty of photos in their stunning dining room that immediately transports guests to the Mediterranean. Order a selection of the mezze dishes for the table like the Whipped Feta and be ready to be tagged in all your mom's Facebook photos. After your meal, be sure to take a stroll around the Fulton Market District, full of great bars, restaurants and shops.
For the best brunch options at Lettuce restaurants in Chicago, click here.
When your fun aunt needs a night out on the town: Bub City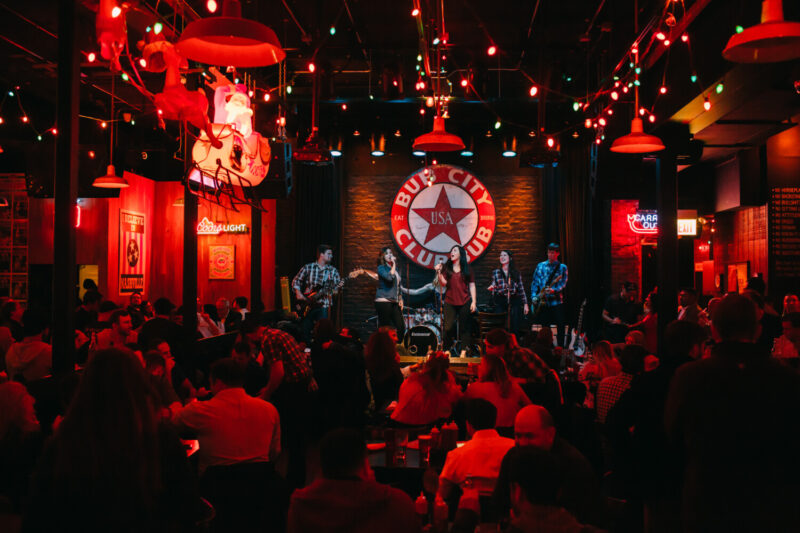 Your fun aunt has consistently made Thanksgiving a hoot year after year and it is your turn to return the favor. You owe her a night out on the town and there is no better place to dance and drink than Bub City – River North. Get her a Big Ol' BPT (back porch tea) and dance to live country music, every weekend starting at 10:00 PM.
Make a reservation for Bub City – River North.
When you've got a picky eater on your hand: Beatrix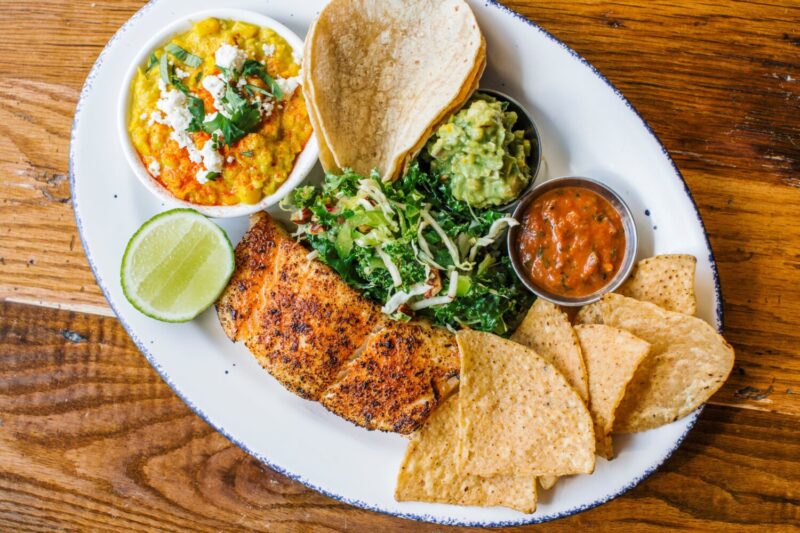 No one handles gluten-free, dairy-free and meat-free ALL while being boring free quite like Beatrix. With locations in the Loop, Fulton Market, Oak Brook, River North and Streeterville, the menu of comfort food with a healthy twist will be sure to satisfy any and all diets and palates. Make sure you try their signature coffee roast, Beatrix Coffee Roasters, and one of the signature coffee drinks like the Honey Cinnamon Latte.
Make a reservation at your nearest Beatrix location.

Click here for our guide to the best gluten-free dining.
A few of our favorite vegan dishes at Lettuce restaurants near you. 
Click here for the best Lettuce restaurants for vegetarians.
Bookmark this guide for next time you've got family or friends visiting Chicago. Beware, these spots are so good, they may want to come back (too) soon!