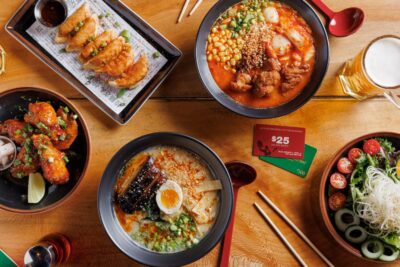 Where To Use Your Lettuce Entertain You Gift Card in Chicago & Austin
Give the gift of a delicious meal
We've got your go-to guide for how to spend your Lettuce Gift Cards in the Chicagoland area.
Order your Lettuce Entertain You Gift Card today.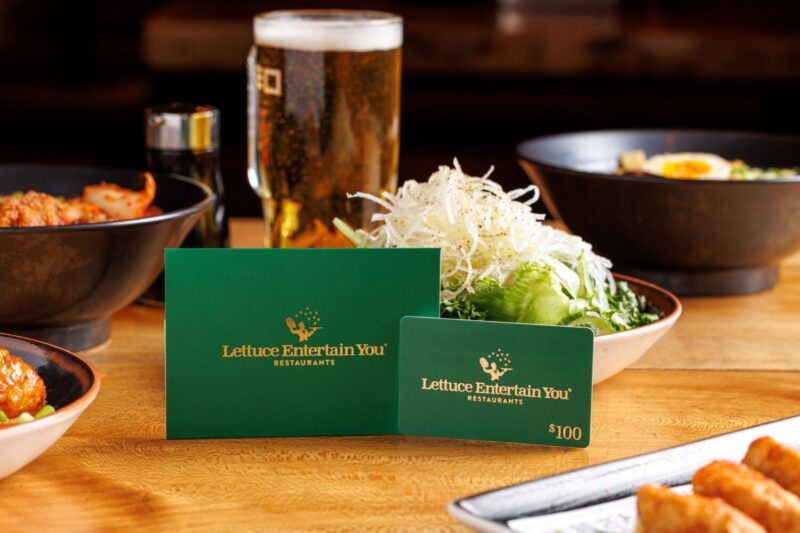 Here are a few fun ideas on how and where you can use a Lettuce Entertain You Gift Card.
$25 Lettuce Gift Card
Sangria Monday's at Lil Ba-Ba-Reeba!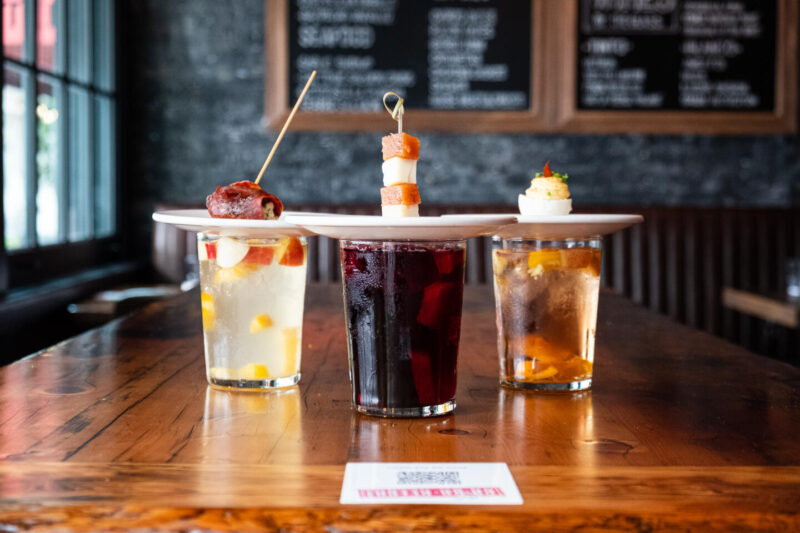 Every Monday, enjoy Sangria Pitchers for $20, plus tax! Or join Lil-Ba-Ba-Reeba for Happy Hour every Monday – Friday from 3:30 PM – 5:30 PM for $5 glasses of sangria, $1 bite-sized pintxos and more! View Lil' Ba-Ba-Reeba's happy hour menu.
Make a reservation at Lil' Ba-Ba-Reeba!
Check out these Happy Hour Specials Near You
$50 Lettuce Gift Card
Sunday Brunch at Saranello's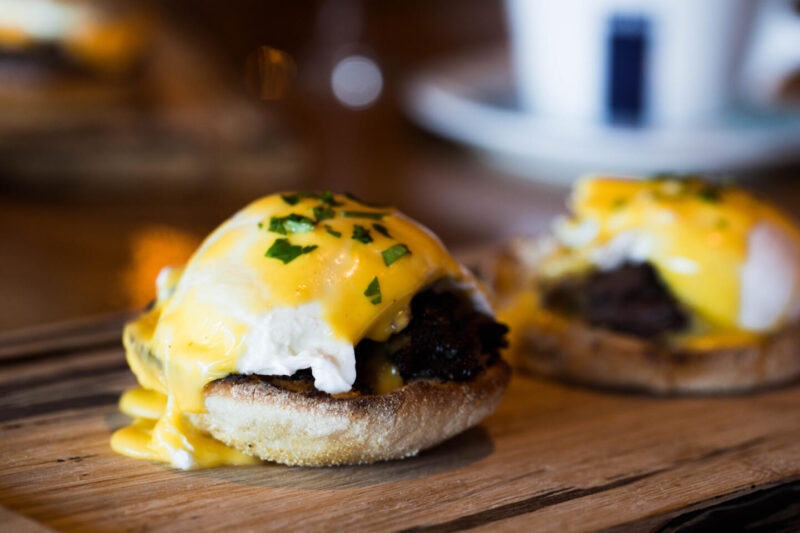 Saranello's is giving brunch an Italian flare with their Sunday Brunch buffet. From 10:00 AM – 2:00 PM enjoy a brunch buffet that includes an omelet station, carving station, antipasti station, salad station, dessert table and so much more. The brunch is $36.95, plus tax and includes Mimosas or add on a $5 Bloody Mary. Children aged 12 and under are half-price. View the Sunday Brunch menu at Saranello's.
Make a reservation at Saranello's
For more brunch options in Chicago, click here.
$50 Lettuce Gift Card
Pre-Theater Menu at Beatrix – Loop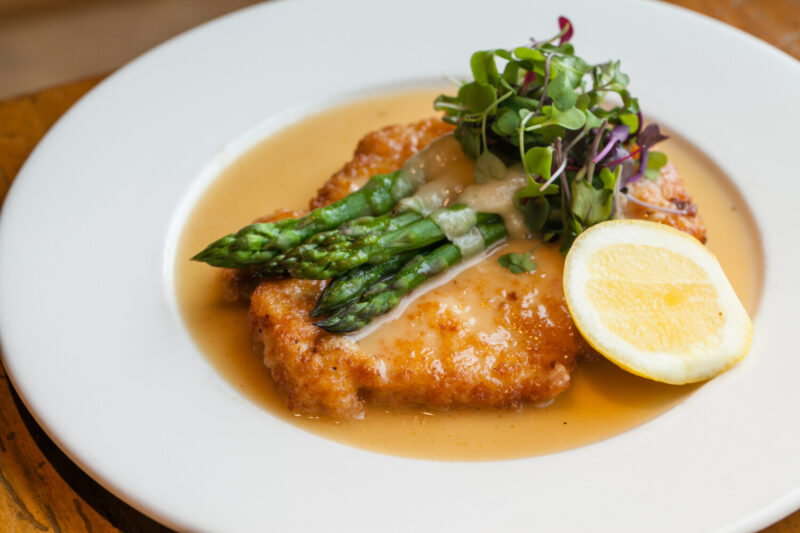 If you have tickets for Broadway in Chicago, head over to Beatrix before the show and order up the new three-course Pre-Theater Menu which features a Snack (choose from Kennebec Fries, Hot Honey Brussels Sprouts or Whipped Feta), Entree (choose from Wild Mushroom Teriyaki Bowl, Whitefish Scampi, Chicken Bebe or Braised Beef Pappardelle) and Dessert (choose from Coconut Chia Pudding, Oh My! Caramel Pie or the gluten-free Tall, Dark & Handsome Chocolate Cake) for $35 per person, plux tax (gratuity not included). The Pre-Theater Menu is available  every Monday through Friday starting at 3:00 PM. Each guest must show proof of valid same-day Broadway in Chicago ticket to take part in the special. View the Beatrix Pre-Theater Menu. 
Make a reservation at Beatrix – Loop
$100 Lettuce Gift Card
Dinner at L. Woods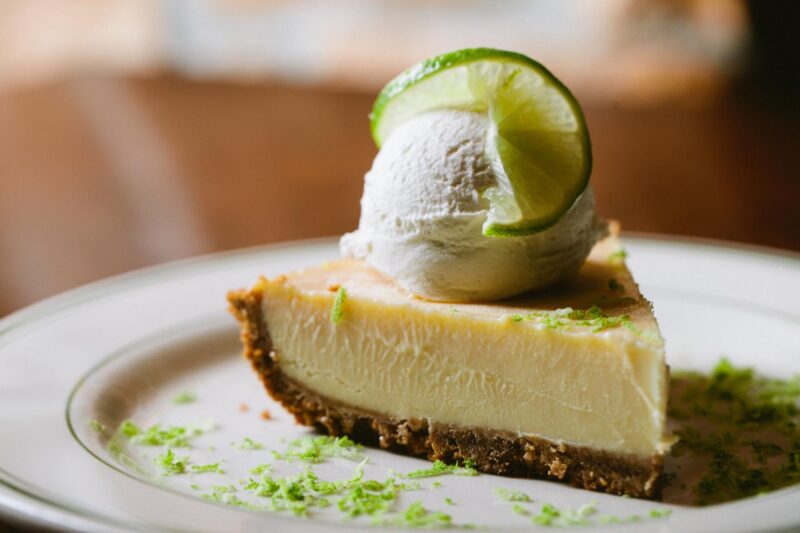 This winter, cozy up in a booth at L. Woods and be transported to a Wisconsin Supper Club. Use your Lettuce Entertain You Gift Card to experience the Wisconsin Fish Fry Friday and dishes including 12-Hour Smoked Prime Brisket, Buttermilk Fried Chicken, BBQ Ribs, Wisconsin Old Fashioned and the Key Lime Pie. View the L. Woods dinner menu. 
Make a reservation at L. Woods
Check out your guide to nightly specials at Lettuce restaurants near you. 
$100 Lettuce Gift Card
Brunch at Aba – Austin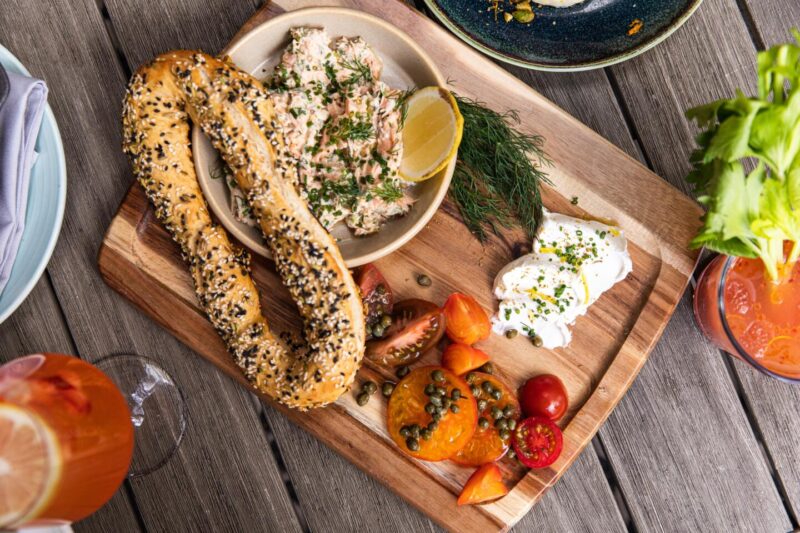 Weekends should be planned around brunch and at Aba in Austin, you can brunch on one of the best patios in town. Try the Jerusalem Bagel with Smoked Salmon Spread or the Short Rib Shakshuka. View the Aba – Austin brunch menu.
Make a reservation at Aba – Austin
$250 Lettuce Gift Card
Dinner at RPM Seafood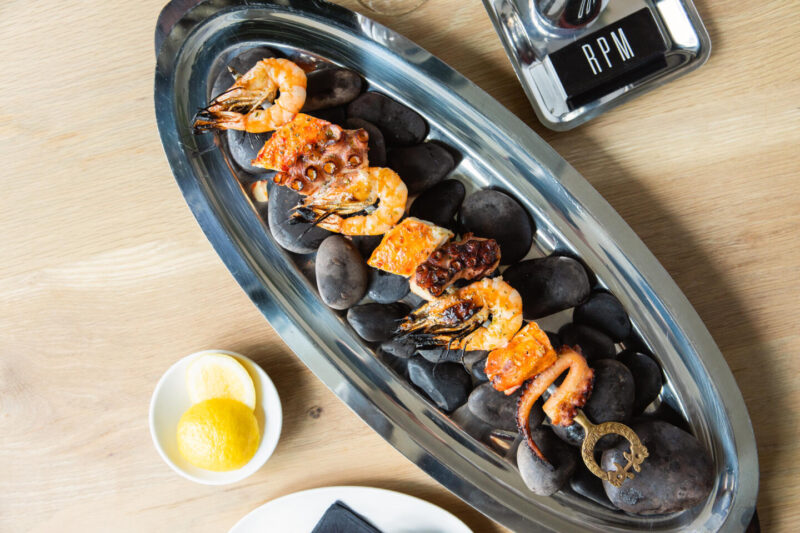 Treat yourself to a luxe dinner at RPM Seafood. With sweeping views of the Chicago River, enjoy some of the cities freshest seafood like the RPM Seafood Tower, Warm Prawns in Olive Oil, RPM Seafood Mixed and more. Trust us: Don't skip dessert! Try the Banana Cream Napoleon or Peanut Butter Pie. View the menu at RPM Seafood.
Make a reservation at RPM Seafood
New this year, you can now use Gift Cards on carryout and delivery orders placed directly through Lettuce.com or the LettuceEats app! 
Italian Family Meals at Osteria Via Stato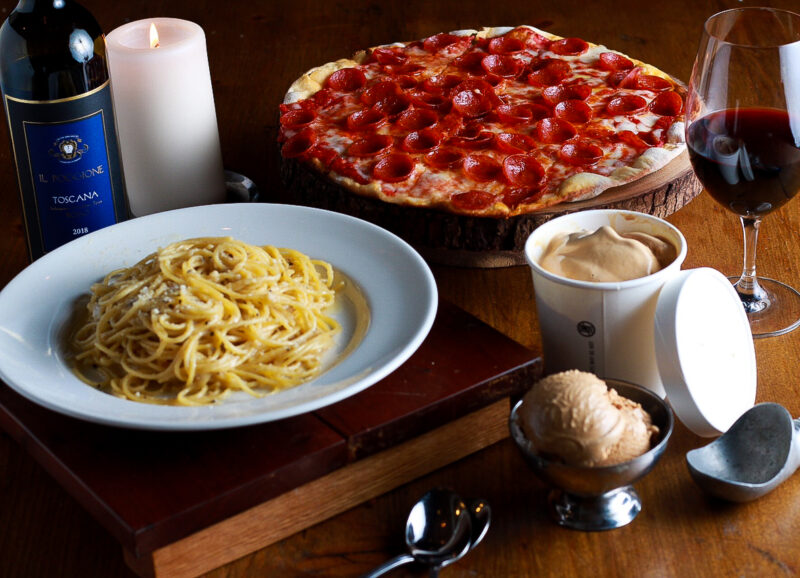 Osteria Via Stato's Family Meals are the best one-stop-shop for having an Italian feast at home! The restaurant offers packages designed for 2, 4 or 6 including a Pizza, Pasta, Gelato Meal, Short Rib Family Meal or Penne Family Meal.
Order carryout and delivery from Osteria Via Stato
*Holiday Bonus valid January 2 – April 15. Additional restrictions apply. Visit the Lettuce Entertain You Gift Card FAQ page for details.
*Effective November 1, 2022 Lettuce Gift Cards will not be available for purchase at Maggiano's locations. Effective April 16th, 2023 Lettuce Gift Cards and Holiday Bonus will no longer be accepted at Maggiano's Little Italy locations.