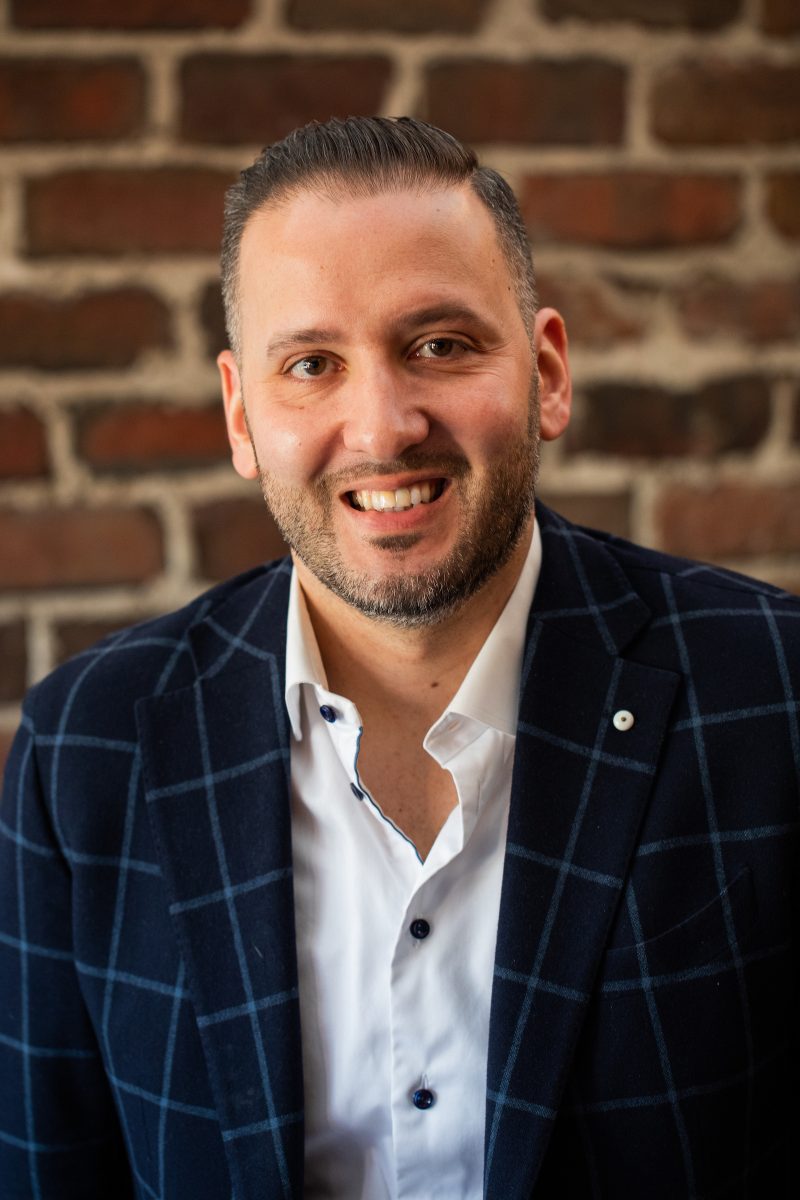 Mark Sotelino
Partner
Mark Sotelino is a Partner at Lettuce Entertain You and leads the operations and development of Chicago and Washington, D.C. based concepts including Cafe Ba-Ba-Reeba! in Lincoln Park, Lil' Ba-Ba-Reeba! in River North, and Mon Ami Gabi locations in Lincoln Park, Bethesda, MD and Reston, VA. As the son of two European immigrants, Mark grew up in Chicago and was exposed to a diverse array of rich cultures and the city's restaurant scene from the very beginning. Originally from Zurich, Switzerland, his mother traveled the world, exploring various career paths while feeding her hunger for new cultures and languages ( she is fluent in five). Mark's father, Chef Partner Gabino Sotelino, is from rural Galicia, Spain. At 14 years old, he began to work and help support his family and thus discovered a passion for the culinary arts. Chef Sotelino trained in renowned kitchens across the world beginning in Spain, France, England, and Canada, and ultimately brought his career to the United States where he embarked on opportunities alongside Rich Melman at Lettuce Entertain You. 

Mark and his sister, Cristina, grew up in the Spanish and French restaurants that their father, Chef Sotelino, helped create and grow with Lettuce Entertain You. While his sister showed an early passion for cooking and baking, Mark didn't immediately gravitate toward the culinary and hospitality world. While Mark was studying journalism at DePaul University, he took a job as a host at Cafe Ba-Ba-Reeba!, just a short walk from his dorm on campus. It was that experience that quickly unlocked his passion for food, wine, and service. During those early years, Mark acquired as many roles as the management team would give him. He took pride in learning all of the positions and representing his Spanish heritage. Seeing a clear fork in the road after his 21st birthday, Mark decided to dive head-first into hospitality management full-time. He started to train as a manager at Cafe Ba-Ba-Reeba! while also going through a gauntlet of training across the dining rooms and kitchens of famed Lettuce restaurants including Mon Ami Gabi, Ambria, Shaw's Crab House, Vong's Thai Kitchen and R.J. Grunts. The insight and experience he gained from the leaders of these institutions were invaluable to his early career.

In 2000, Mark was on the opening team of Mon Ami Gabi in Oak Brook, IL as a manager, and two years later, he relocated to Washington D.C. to open Mon Ami Gabi in Bethesda, MD. Mark returned to Chicago in 2004 and worked as a manager at Scoozi, becoming the General Manager one year later. 

In 2008, Mark was offered an opportunity to return to his restaurant roots as General Manager of Cafe Ba-Ba-Reeba!.  He thrived in this role for nearly nine years before transitioning to Divisional Supervisor in 2017. During that time, he helped develop the Mon Ami Gabi locations in the Chicagoland area. By 2018, Mark was officially named a Partner with Lettuce Entertain You.

Mark's career with Lettuce has spanned more than 25 years. His rich history and extensive knowledge have allowed him to build on his family's legacy and develop the teams around him with great care and respect.  While his number one passion is hospitality and restaurant development, Mark is happiest when he is exploring new places with his amazing partner, Rebecca. He also remains a lifelong basketball fan who continues to play organized hoops every chance he gets.