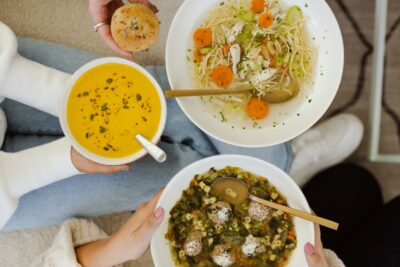 5 Ways to Stay Cozy on a Snow Day
Your ultimate cold weather guide
Cold weather season is here. We've put together five ideas to help you stay cozy on your next snow day.
1. Stay out of the cold and order-in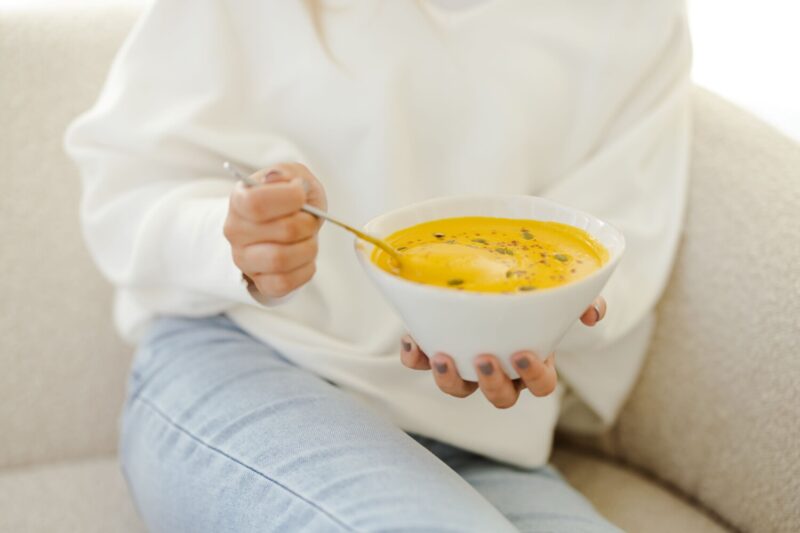 Make your afternoon Netflix binge watching sessions extra comfy with a side of hot soup. Fresh from Summer House Lincoln Park or North Bethesda, order Coastal Soups for freshly made, artisanal soups like classic Old Fashioned Chicken Noodle or a more seasonal pick like the Roasted Pumpkin and Potato Leek. Order carryout and delivery from Coastal Soups – Lincoln Park or order carryout and delivery from Coastal Soups – North Bethesda.
For more soup season goodness, here are some of our favorite hot and delicious soups at Lettuce restaurants near you.
An added bonus to ordering-in, you can now earn and redeem Frequent Diner Club Points or use your Lettuce Gift Cards on your carryout and delivery orders. This feature is exclusively available through our website and the LettuceEats app.
Need some carryout inspo? Here is a list of Lettuce restaurants near you to order from.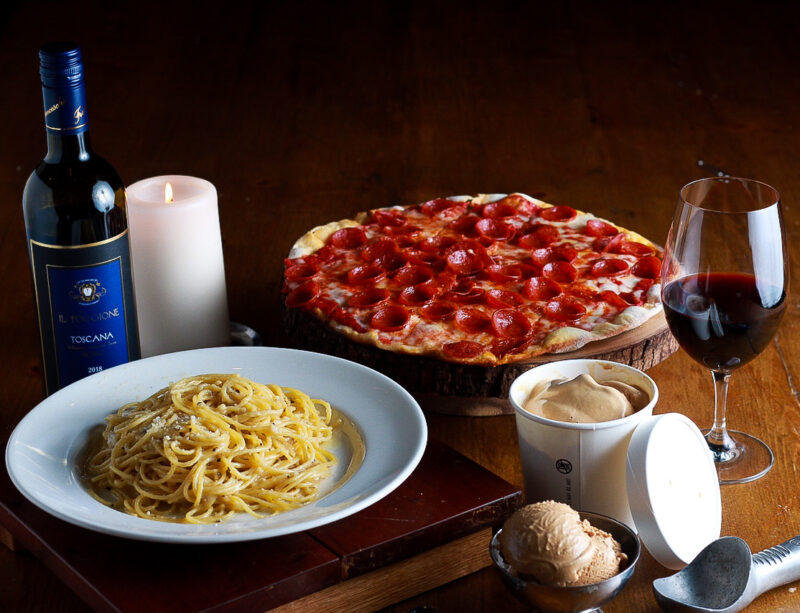 If you're looking to feed a group of two or more, check out our guide to Family Meals, Meal Kits, Cocktail Kits & More. Choose from several options available for delivery, including Osteria Via Stato's Pizza, Pasta and Gelato Party, perfect for a mess free night, because who really wants to cook on a snow day? Order Osteria Via Stato's Family Meals online.
2. Go on a vacay to warmer climates without ever leaving Chicago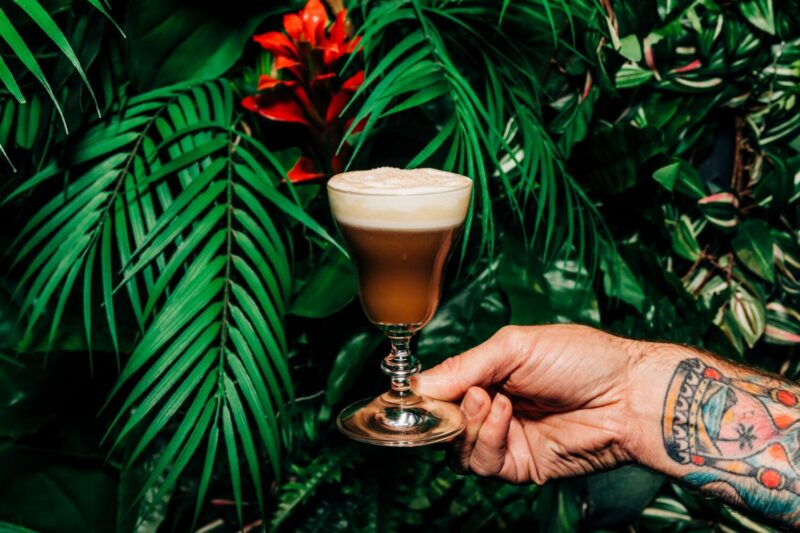 Beat the cold and escape to a vacation oasis at these spots – no airplane ticket required! Enjoy a tropical drink at or opt for the Hot Buttered Rum at Three Dots and a Dash. You can also pretend you're in the Mediterranean while enjoying the city views from the enclosed patios at Aba – Chicago, Pizzeria Portofino, and Lil' Ba-Ba-Reeba!.
3. Get cozy while out and about with your favorite comfort food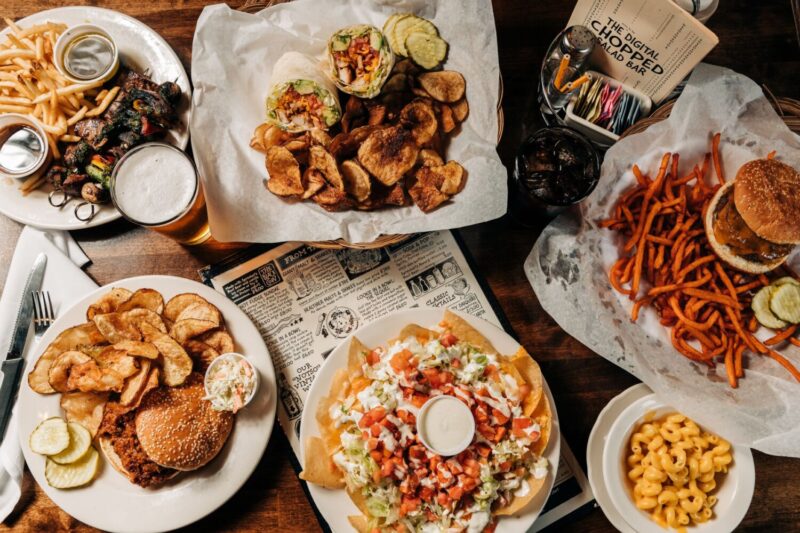 Shelter from the cold and satisfy your every craving for meaty, cheesy and fried. From Pickle Fries, Buffalo Chicken Nachos, Burgers and more, RJ Grunts hits the spot. For BBQ goodness and southern comfort head to Bub City. For a childhood favorite with a twist the Lobster Mac & Cheese from Shaw's Crab House and RPM Seafood's King Crab Mac & Cheese are every bite delicious and will have you at ultimate comfort.
You can view more of our picks for the coziest comfort food here.
4. Stay in and Get Cookin'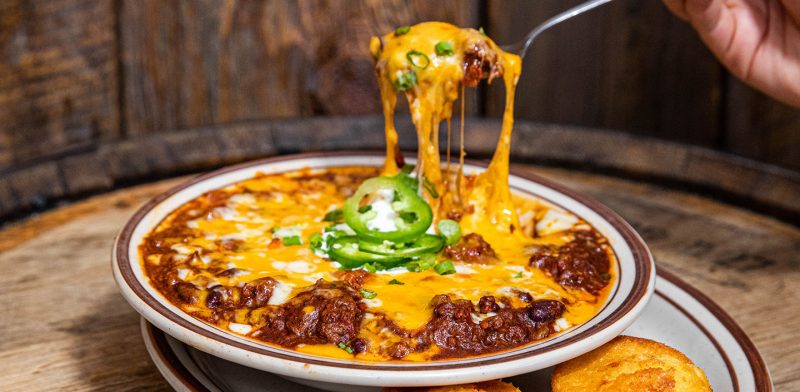 Stay in and make one of your favorite Lettuce dishes at home. Some of our go-to cold weather recipes are Bub City's Smokie's Double Beef Chili and Mon Ami Gabi's French Onion Soup. For the snow day bakers, Wildfire's recipe for Apple Streusel Pie is not only delicious but will leave your home smelling of cinnamon-y goodness.
Find more Lettuce recipes here.
5. Skip right to dessert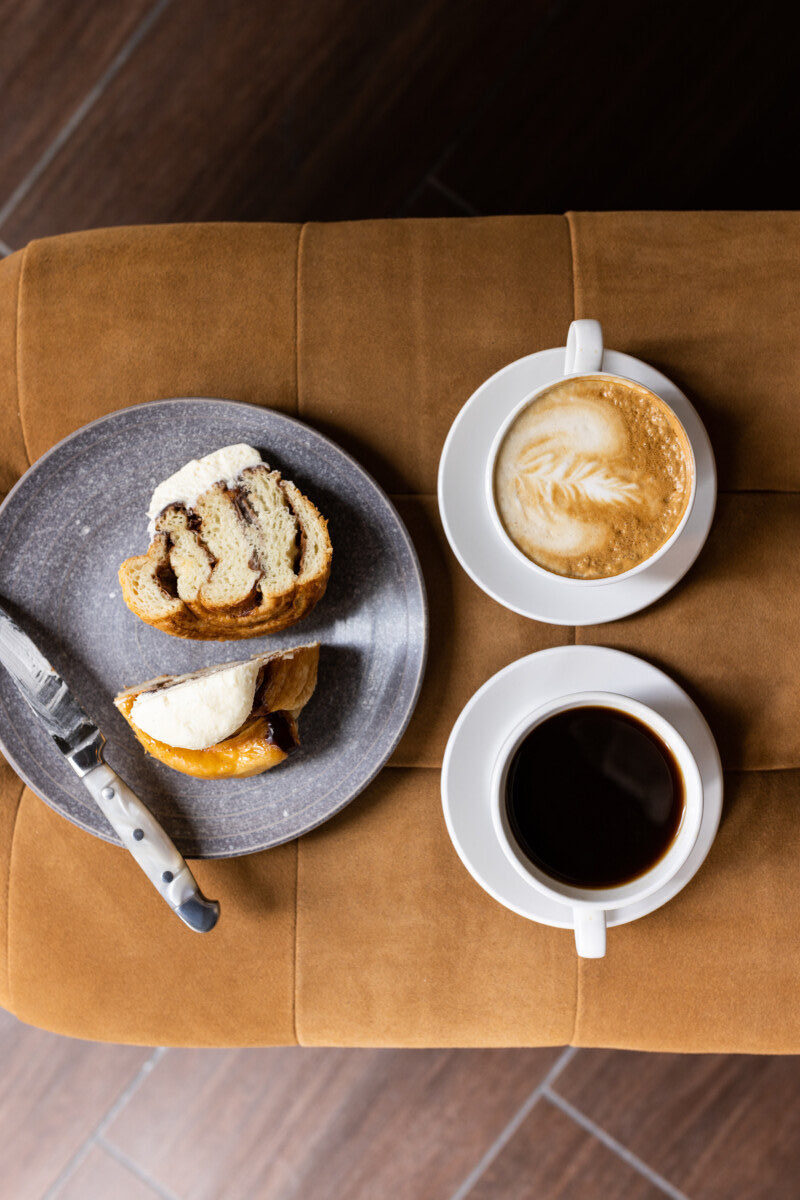 Dessert for breakfast or before the main course? Yes please! Skip right to dessert with some of our Lettuce favorites. Don't forget coffee with your breakfast dessert, Beatrix Coffee Roasters blends pair perfectly with all our favorite sweets. Don't miss out on trying Snow Fight, the new, seasonal medium roast with a kick of cinnamon. Visit the Beatrix Coffee Roasters website and place your order. 
Or better yet, if you're able to prepare in advance, order the Beatrix Honey Butter Cinnamon Rolls & Coffee Kit! It includes 12 Beatrix ready-to-bake Honey Butter Cinnamon Rolls, Cream cheese icing and a 16 oz. bag of Beatrix Coffee Roasters Enlightened Blend (Medium Roast) whole bean coffee. $99.99, plus tax. Order Beatrix Honey Butter Cinnamon Rolls & Coffee Kit for nationwide shipping. Not in a cinnamon roll mood? Checkout more desserts and dishes available for nationwide shipping.