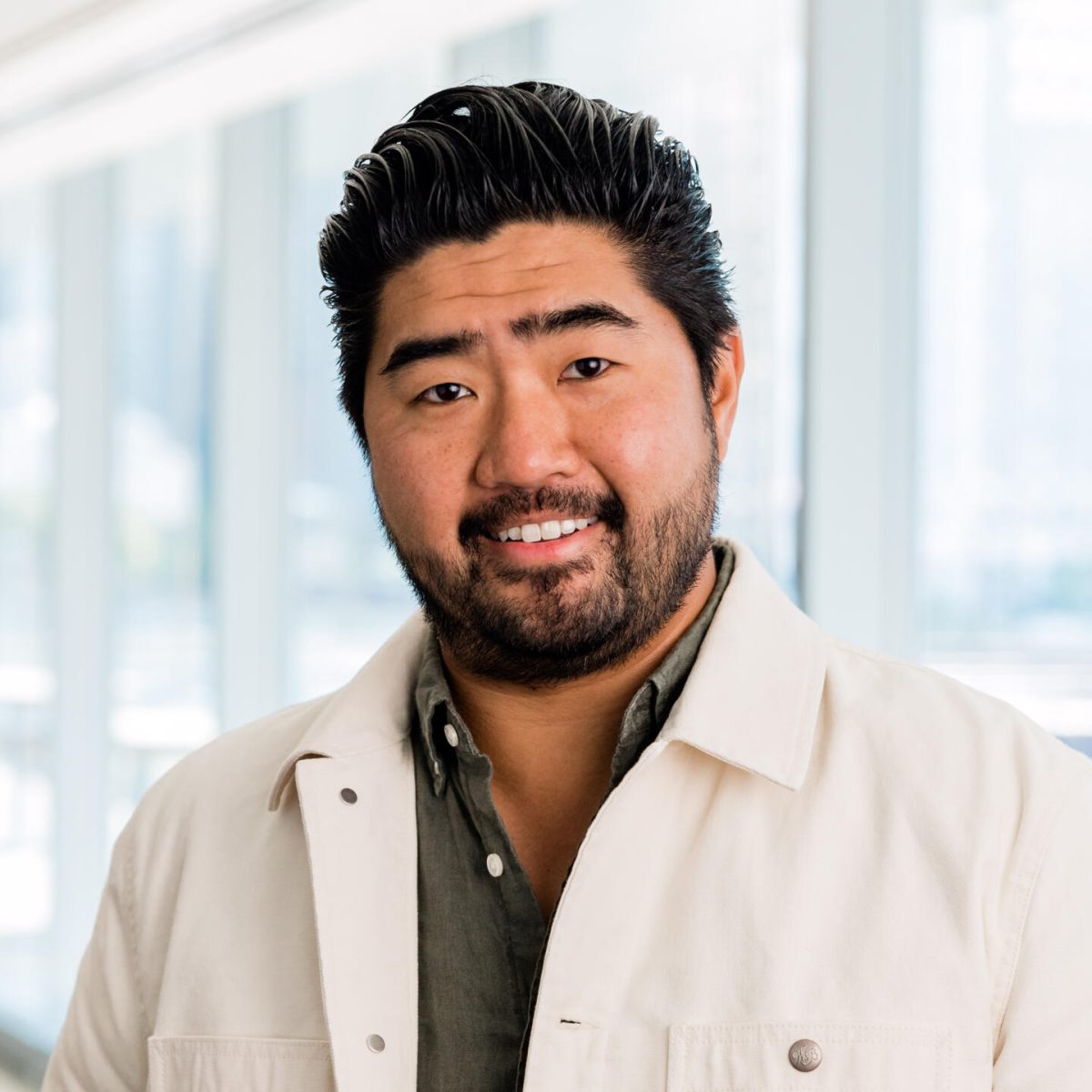 Amarit Dulyapaibul
Managing Partner
Amarit Dulyapaibul is a managing partner and oversees operations and development for the "San" brand of restaurants including four locations of Ramen-san, two locations of Sushi-san and The Omakase Room at Sushi-san.

At an early age, he began working at the restaurants his parents own and operate in downtown Chicago. Moving through the ranks, he started as a dishwasher, became a host, then a server and eventually transitioned to a manager role. Through this, Amarit has gained a tremendous amount of respect for all the hardworking individuals that devote their time to the industry.

After graduating with a Master of Arts in Architecture from Tulane University, Amarit returned to Chicago to begin his career. Specializing in high-end residential design and construction, he developed his understanding of space, scale and atmosphere that would eventually prove instrumental in his success at Lettuce Entertain You Restaurants. After two years of design work, Amarit returned to hospitality.

In 2011, Amarit joined Lettuce as part of the team at Ben Pao. He spent time at several other concepts, including Foodlife and Foodease, to learn different styles of operations and management. Eventually, he came to work under the leadership of partners R.J., Jerrod, and Molly Melman at Paris Club Bistro & Bar and Studio Paris Nightclub.

Amarit was promoted to General Manager of the 59 W. Hubbard building and oversaw the opening of Ramen-san in 2014, where he has consistently grown year-over-year revenues via delivery technologies and various strategic partnerships. In early 2016, Amarit helped open il Porcellino in the same building; in late 2017, he and the team opened nearby Sushi-san.

Today, Amarit oversees operations and growth for the "San" brands, which includes Ramen-san Deluxe in Streeterville, Ramen-san in River North and Lincoln Park, and Ramen-san Whisky Bar in Fulton Market in addition to Sushi-san in River North and in the Willis Tower.

Amarit and his partners opened The Omakase Room at Sushi-san, a unique omakase restaurant in Chicago's River North. Most recently, Amarit and his partners opened the fourth location of Ramen-san in Chicago's Lincoln Park neighborhood.

Born and raised in the heart of Chicago, Amarit resides in downtown Chicago with his wife, Torie.