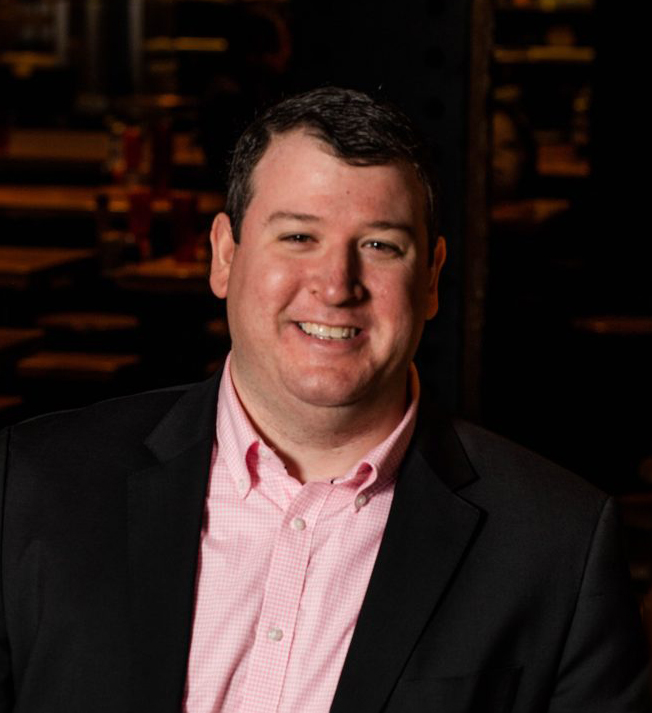 Jeffrey Drazin
Managing Partner
Jeffrey Drazin is a managing partner for the "San" brand of restaurants, including Ramen-San, Sushi-San and The Omakase Room. He also oversees operations for Il Porcellino, HUB 51, Bub City, Three Dots and a Dash, and R.J. Grunts. In addition to his work in the restaurants, Jeffrey is a Managing Partner for Windy City Smokeout. His love of bbq and country music makes this role one of his favorites. 

Without a doubt, Jeffrey knew that he belonged in the hospitality industry. At age 16, he scooped ice cream at a Baskin-Robbins (where he learned there is no better flavor than Peanut Butter 'n' Chocolate), and during college, he worked at Ned Kelly's steakhouse. There, Jeffrey discovered the different facets of restaurant life: He worked as a line and prep cook in the heat of the kitchen before eventually transitioning to the front of the house as a server. But it was his internship at Lettuce Entertain You's restaurant Wildfire that made him realize restaurants are exactly where he was meant to be.

After receiving his Bachelor of Science in Hospitality Management from the University of Illinois in 2001, Jeffrey joined Lettuce as a manager at Wildfire in Minnesota. Under the leadership of the Wildfire partners, Jeffrey was mentored on how to run a successful restaurant. From there, he was part of the opening teams for three different Wildfires and landed as General Manager at the Lincolnshire location.

In 2014, Jeffrey moved to Lettuce's Melman / Meers division of restaurants to oversee the 59 W. Hubbard building and, from there, he helped open il Porcellino, Sushi-San River North and Willis Tower, Ramen-San Fulton Market and Streeterville, Tallboy Taco and Lil' Ba-Ba-Reeba. He enjoys opening new restaurants and is eager to continue to expand the "San" brand.

Under the guidance of partners R.J., Jerrod & Molly Melman as well as Chris Meers, Jeffrey has learned how to be a leader in the industry. He is very proud of his work in the division and is excited to continue training and developing his teams to create exceptional restaurants.

Jeffrey would not be where he is today without the love and support of his wonderful family and amazing wife, Allie. When not in the restaurants, Jeffrey enjoys spending time with his son, Emerson. He also loves traveling to far-off locations to explore new cultures and cuisines.