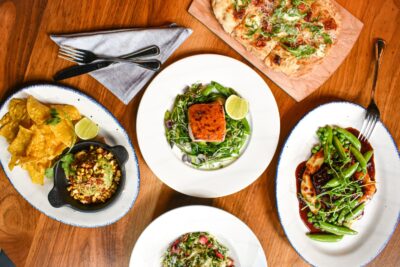 10 Things to Love About Beatrix
Celebrate 10 years of Beatrix
In honor of Beatrix's 10-year anniversary, we're rounding up our 10 favorite things about the bustling coffeehouse, restaurant and meeting place. With five Chicagoland locations including Streeterville, Fulton Market, Oak Brook and the Loop, we're raising a glass to the River North location on Clark Street that started it all.

Make a reservation at the Beatrix location nearest you. 
Here are 10 things we love about Beatrix:
1. COFFEE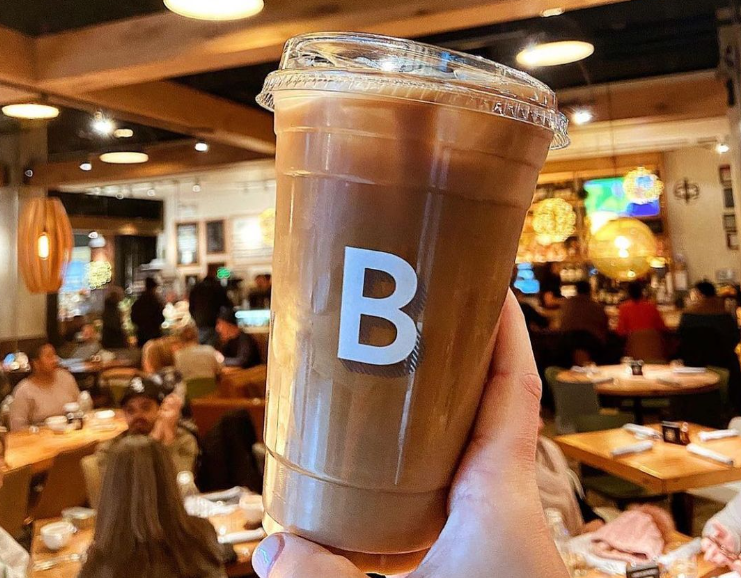 Just as iconic as the restaurant itself, the coffee and pastry counter featuring hand-crafted coffee drinks made with Beatrix's own Beatrix Coffee Roasters roasts and house-made pastries can't be missed on your way in (or out). If you've never tried a Banana Joe or Hazelnut Oat Mocha, now is the time! 
Shop Beatrix Coffee Roasters online and get $5 Off your first purchase using code BCRFIRST. 
2. COOKIES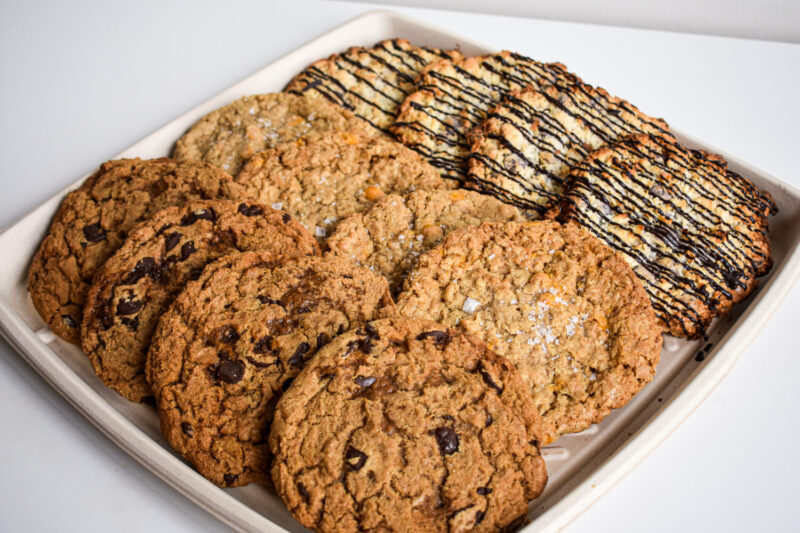 Speaking of the pastry counter, we'd all agree that a must-have treat has to be one of the larger-than-life cookies made by Chef Partner Yasmin Gutierrez, the mastermind behind all of the culinary confections at Beatrix. Pro tip: try a classic Chocolate Chunk, a gluten-free Joy Cookie, or the long-time beloved Magic Cookie. 
Learn more about Chef Yasmin Gutierrez.
3. OUR PEOPLE
10 years of Beatrix also means celebrating a stellar team. Beatrix – River North is full of familiar and friendly faces, with servers, bartenders and cooks (including Chef Yasmin!), who have been there from the start. Their dedication to service and great food is what makes Beatrix, Beatrix.
4. ALL-DAY DINING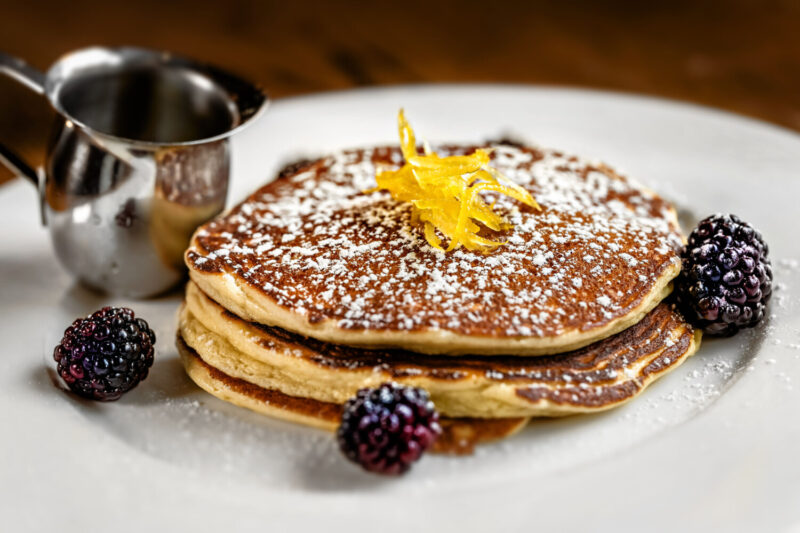 If you're new to the Beatrix crew, you might not know that Beatrix offers weekday breakfast and lunch every Monday through Friday, dinner nightly, and weekend brunch* every Saturday and Sunday. Oh, and did we mention a full-service bar AND coffee and pastry counter? That means we're open all day, EVERY DAY! Start your day with a Bacon, Cheddar & Egg Sandwich, Spicy Chicken Tinga or Eggs Your Way, and make sure to order a Light & Fluffy Lemon Pancakes for the table – it's one of  Rich Melman's favorites! 
*Note: special for the summer, Beatrix River North offers Summer Fridays Brunch from 8:00 AM – 3:00 PM every Friday in place of weekday breakfast & lunch. Summer Fridays ends on Friday, September 1. 
Make your reservation at Beatrix.
5. COMFORT FOOD WITH A HEALTHFUL TWIST
So, what kind of food can you expect during your visit?? With a carefully curated menu featuring 'comfort food with a healthful twist,' the chef team, led by Chef Partner Andrew Ashmore, incorporates seasonal ingredients and fresh flavors while also offering gluten-free, vegetarian and vegan options. Favorite dishes include the Hot Honey Brussels Sprouts, Straight 'A' Salad, Green Chili & Chicken Enchiladas, Prime Burger and Blackened Fish Tacos. 
View the menus at Beatrix – River North.
6. CHICKEN BEBE
It feels only right to give one specific dish a shoutout after a decade of being an all-star on the menu: the Chicken Bebe. A guest favorite on the dinner and Parties & Special Events menu, the Chicken Bebe was an instant classic due to the parmesan crust, white wine sauce, crispy-thin chicken cutlet, and roasted asparagus on the side. What more could you want? 
7. PARTIES & SPECIAL EVENTS
Yes, on top of being an all-day restaurant, Beatrix also makes the ideal backdrop for any work dinner, cocktail hour, holiday party, or wedding reception, with a full Parties & Events planning team to help you execute the event of your dreams. Beatrix River North has a variety of semi-private and private dining spaces to choose from and fully customizable pre-set menu options. For those celebrating off-site, catering options are available as well! 
Inquire about catering or hosting your upcoming event at Beatrix River North.
View more private event spaces in Chicagoland.
8. VEGETARIAN & VEGAN OPTIONS
Just because you're vegetarian or vegan doesn't mean you have to miss out on the healthy yet delicious dishes. In fact, we even made a section of the menu highlighting vegan dishes so you don't have to play the guessing game! Try the Kennebec Fries, Vegan Tortilla Soup, Mushroom & Quinoa Burger (a day-one classic!), Wild Mushroom Teriyaki Bowl and Oven Baked Spinach & Ricotta Ravioli!
Need more dish recs? Check out our guides below:
Our Picks for Vegetarian-Friendly Options
Our Favorite Vegan Dishes
9. FRESH-SQUEEZED JUICES
Along with the in-house coffee roasts, Beatrix offers a selection of Fresh-Squeezed Juices behind the coffee bar or to be enjoyed with a meal mixed into a selection of their handcrafted cocktails! Prepared with fresh produce each day, you can order a glass of the Sweet Valencia Orange Juice, Blue Boost (best enjoyed in a Blue Mimosa at brunch), Power Greens and Mango, Orange and Pineapple Nectar.
10. DESSERT
You've made it to the end of the blog, and metaphorically, what comes at the end of your Beatrix visit. AKA – Dessert! Look no further on the dessert menu than the Oh My! Caramel Pie, named in Chicago Magazine's 50 Best Dishes in Chicago twice. With shortbread cookie crust, an oh-so-decadent caramel filling and vanilla bean whipped cream on the side, you already knew we were going to bring this one up, didn't you? And don't worry – the server will bring extra forks for everyone to "try just one bite."
Order Oh My! Caramel Pie for nationwide delivery.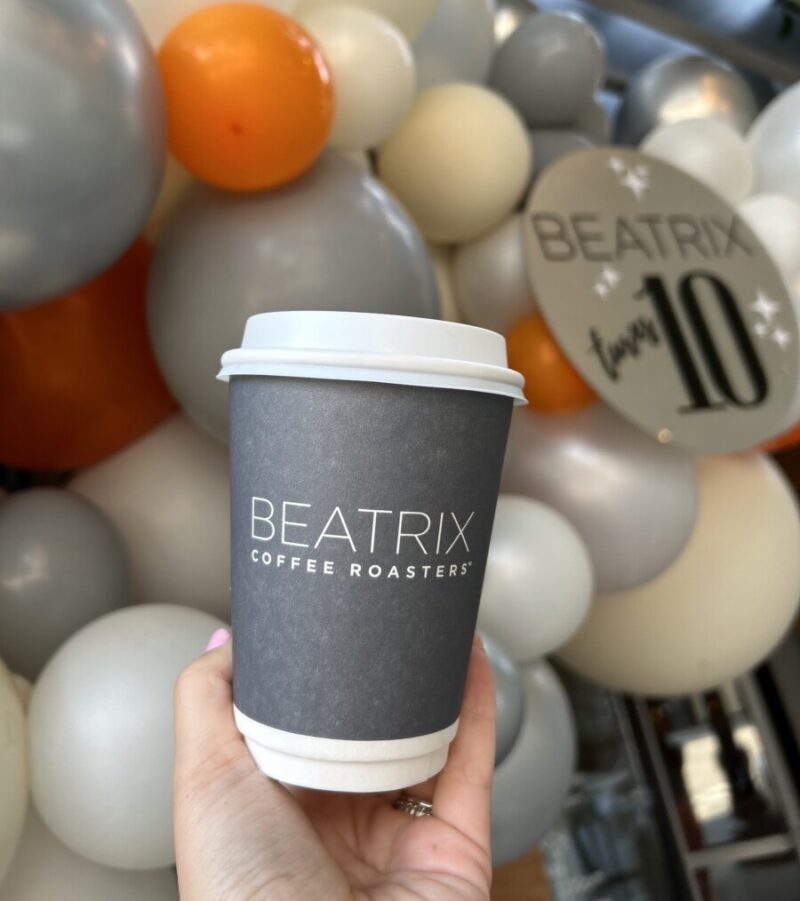 Thank you to all of the loyal guests for an incredible 10 years! Cheers to another 10 years! 
Make a reservation at the Beatrix location nearest you. 
For specials, updates and more follow Beatrix on Instagram.