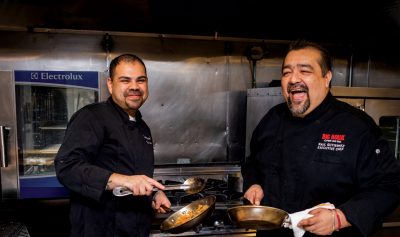 Lettuce Chefs Share Family Recipes in Honor of Hispanic Heritage Month
Exploring the rich tapestry of Latin heritage, one dish at a time
Hispanic Heritage Month is now in full swing through October 15, and at Lettuce Entertain You, we're donning our aprons and gathering around the kitchen table to celebrate. Lettuce is fortunate to be led and operated by a number of leaders of Hispanic and Latino descent. One thing that holds true is that food is always a great unifier, and you will find that it often takes center stage for annual festivals, parades, block parties, and backyard reunions to honor Hispanic family traditions.
Lettuce Entertain You Chefs and Partners Yasmin Gutierrez, Raul Gutierrez and Osvaldo (Ozzie) Ocegueda, all of Mexican heritage, are no strangers to cooking up delicious meals for their families as well as our guests. In honor of Hispanic Heritage Month, these chefs are sharing their family recipes that showcase the flavors and traditions of their upbringing including Chef Raul's Cochinita Pibil, Chef Ozzie's Pork Tamales and Chef Yasmin's Spicy Mexican Chocolate Cookies.
Cochinita Pibil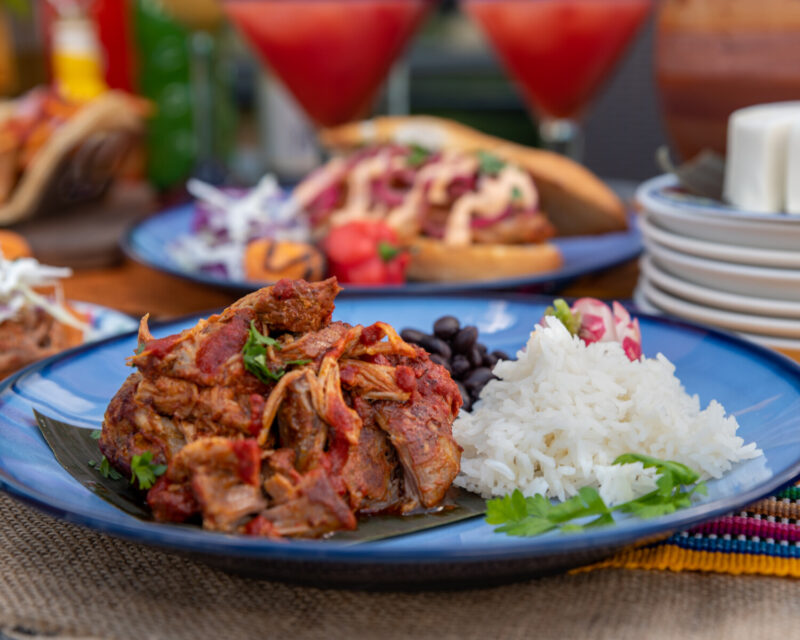 Big Bowl's Executive Chef and Partner Raul Gutierrez generously shares his family's treasured recipe for Cochinita Pibil, a Southern Mexican classic. This dish is traditionally prepared underground, a unique and time-honored method for slow-roasting pork. Chef Raul's version has been passed down through generations and is a staple at family gatherings and celebrations. It's a dish that embodies the essence of family, tradition and the rich flavors of Mexico.
Get Chef Raul's Cochinita Pibil Recipe.
Learn more about Chef Raul.
Pork Tamales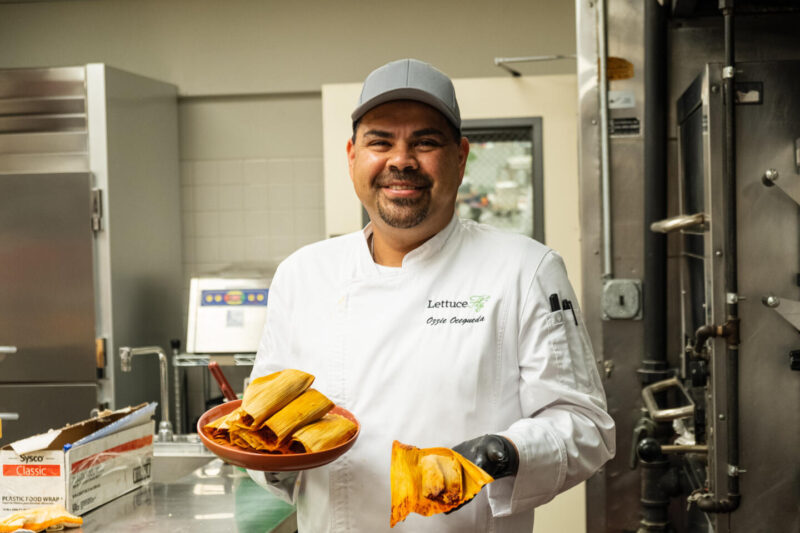 For Chef and Partner Ozzie Ocegueda, large family gatherings are a cherished tradition. When it comes to Tamales, it's a true family affair. Everyone pitches in to create their favorite variations, and then they gather around the pot to enjoy them piping hot. Tamales are small steamed cakes of masa (a dough made from corn flour), stuffed with a delectable filling such as pork, and wrapped in corn husks or banana leaves. They're a labor of love that results in a mouthwatering tradition worth preserving.
Get Chef Ozzie's Pork Tamales Recipe.
Learn more about Chef Ozzie.
Spicy Mexican Chocolate Cookies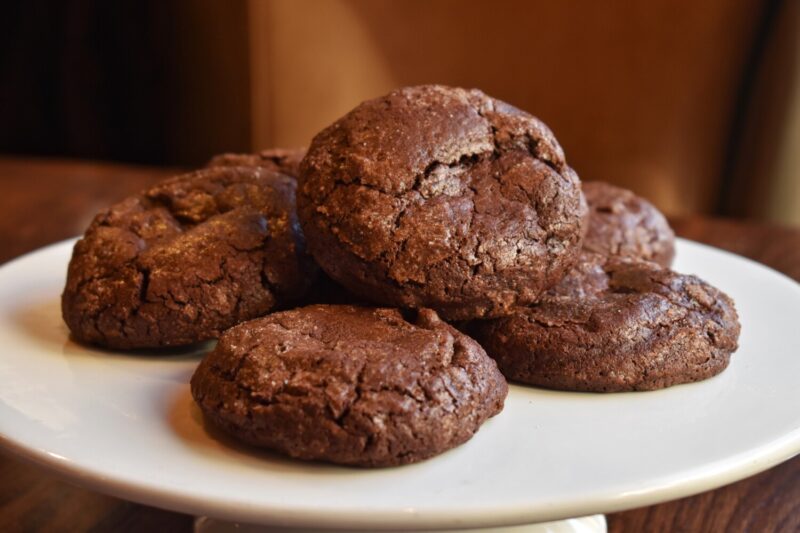 Beatrix Partner and Executive Pastry Chef Yasmin Gutierrez brings a sweet twist to the occasion with her Spicy Mexican Chocolate Cookies with milk chocolate and cayenne. These delectable treats are a nod to her treasured childhood memories of sipping hot chocolate and champurrado infused with Abuelita, a traditional cinnamon-infused chocolate commonly used in home cooking in Mexico. To recreate those warm and comforting flavors, Yasmin introduces a dash of cayenne for a pleasantly spicy kick to milk chocolate and cinnamon, taking you on a journey with every bite.
Get Chef Yasmin's Spicy Mexican Chocolate Cookies Recipe.
Learn more about Chef Yasmin.
During this celebratory month, we encourage you to embrace the rich tapestry of Hispanic and Latino traditions. As you prepare and savor these recipes, let them transport you to the heart of Latin cuisine, where stories and flavors intertwine to create unforgettable meals.